Fall Home Maintenance Tips
Posted:
September, 19, 2019 |
Categories:
Blog
|
Available Homes
|
Skogman Homes CV
|
Tips & Trends
Ah the smell of fall is in the air! Before you cozy up with a pumpkin spice latte there are a few things you should take care of now before the cold weather sets in.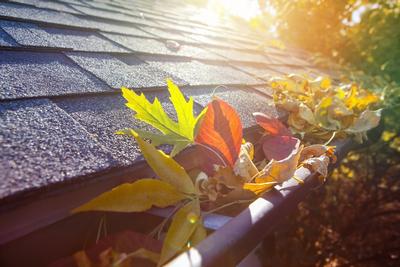 Exterior
Remove hoses from spigots and store them.
Drain and turn off irrigation system.
Clean gutters and downspouts throughout the fall season to prevent leaves and other debris from building up.
Check that all support brackets for your gutters are securely in place and make sure water isn't coming down behind them.
Ensure water is draining away from your foundation and doesn't pool in any areas.
Fertilize and reseed your lawn, fall is perfect time to ensure your grass grows in beautifully in the spring.
Prune your trees and shrubs after the leaves turn to encourage healthy growth.
Trim tree limbs that may be close to power lines or your house. Heavy snow and ice in the winter can cause them to sag or break and damage your home.
Change summer screens to cool weather storm doors & windows.
Inspect and repair any loose or damaged window or door frames.
Install weather-stripping or caulking around windows & doors to prevent drafts and to lower heating bills.
Interior
Replace your furnace filter and check your humidifier filter.
Get your furnace tuned up by a heating and cooling specialist.
Clean your ducts to improve your heating system's efficiency and reduce dust.
Get your fireplace chimney inspected and cleaned. If you use your fireplace often, it should be cleaned annually.
Check your attic insulation to make sure it is not covering any vents in the eaves to prevent winter ice dams on the roof.
Check to make sure your ridge vents & vents at eaves are free of plants and debris.
Check bird and rodent screens for attic vents to prevent any unwanted guests.
We hope this list helps you easily prepare your home for winter and you can get back to enjoying all the great things that we love about fall in Iowa.
---
Tags:
Blog
|
Available Homes
|
Skogman Homes CV
|
Tips & Trends
---
By Skogman Homes