Total Cost of Homeownership Explained
Posted:
June, 14, 2019 |
Categories:
Blog
|
New vs. Used
|
Available Homes
|
Housing Market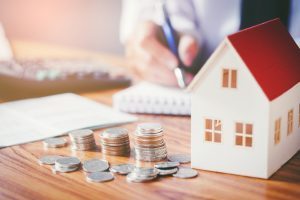 When it comes to buying a new house, there are a ton of things buyers take into consideration, like layout, bedrooms and more. Another important factor to keep in mind is what does it cost to own and maintain a home.
The total cost of homeownership means how much are the monthly carrying costs of the home. That includes your mortgage, insurance, taxes, utilities, and maintenance. Outside of those items it could even include updates that you choose to do to your house to make it function better for you and your family.
Maintenance
When purchasing a home an important thing to consider is the cost of home maintenance. Of course, when looking at homes, buyers are not presented with what they may have to cover in the future. Many existing homes are sold with a 1-year home warranty but unfortunately that may not cover everything or could expire when things start needing maintenance.
According to John Ghent of the American Society of Home Inspectors, "Experience shows that the average house may need a 50 percent replacement over a period of 30 years." He estimates that in the first 10 years a house will require 0.75% of its value in maintenance, which rises to 1.5% in the next 10 years and reaches 3% per year in the third 10 year period.
When you compare the maintenance costs of an existing 10-year-old home to a new construction home, they can be very different. New construction homes come with all new mechanicals and the most up to date building codes. The other great benefit of a new construction home is that most builders include a warranty with the purchase. For example, the Skogman Homes in-house warranty covers 1 year on everything, 2 years on major mechanicals, 3 years on any water penetration and 10 years on structural. In addition most vendors/suppliers offer additional warranties for things like shingles, windows, and more. That way, you can move in and start enjoying your new home with the peace of mind that you are covered.
Utilities
Homes are now tested and rated by a HERS score (Home Energy Rating System) which calculates how much energy your home uses. The lower the home rates on the HERS test, the less energy it uses. An average existing home typically has a HERS score of about 130 and standard new construction homes can come in around 100. Due to extra energy efficient building practices, Skogman Homes scores on average between 48 – 51, which can save homeowners about $1,360 - $1,695 per year in utility costs. That means with a new construction home, you could save $113 - $141 per month in utility costs. Just think of what you could do with that extra money!
Taxes
Nobody loves talking about taxes but it is very important to consider when buying your new home. Location, school district, and purchase price are all a factor for what you pay in taxes. One of the biggest perks, if you will, for new construction is that for a typical new home you will not pay taxes for the first 12 – 18 months since Iowa bills in arrears. That means you get a bit of a break as you get situated in your new home, but don't get too used to it, the tax assessments will start eventually. In some communities there are tax abatements. For example, the Waterloo community has a 3-year tax abatement on new construction homes.
Those are just a few things we like to discuss with buyers that are comparing existing to new construction homes. Still interested in learning more about the cost of ownership, stop out to any of our model homes and our New Homes Specialist is there to help.
---
Tags:
Blog
|
New vs. Used
|
Available Homes
|
Housing Market
---
By Skogman Homes