Top 10 Things Millennials Are Buying For Their Homes
Posted:
August, 13, 2018 |
Categories:
Blog
|
Tips & Trends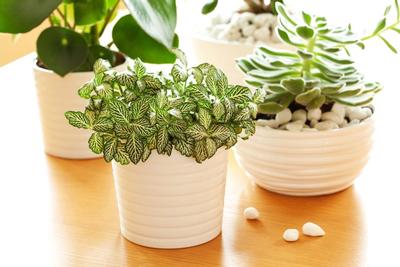 Millennials may be known for loving avocado toast, online retail, and being extremely tech-savvy, but did you know that millennials now make up the largest percentage of home buyers at 34%? With 66% of that group being first-time buyers, millennials are taking charge of their lives and turning houses into homes!
When it comes to this unique generation, who grew up with cultural shifts like the modern tech boom and the rise of eco-friendly practices, certain products are simply irresistible. From trendy house plants to food processors, millennials are head over heels in love with these specific items for their homes:
Compostable Cutlery and Bowls
Millennials care about and embrace the sustainable movement like no generation has before, and therefore find many ways to incorporate eco-friendly practices into their lives. When it comes to the home, items like compostable silverware, reusable coffee cups, napkins, and shopping bags, and much more, are now becoming true staples.
House Plants
Have you ever seen a millennial home filled with contemporary plants? That's because this age group absolutely loves decorating with these natural accessories. From succulents, to cacti, to herbs, and everything in between, millennials are embracing the green of the outside world inside of their homes!
Amazon Echo
It's no surprise that millenials value innovation and convenience, and nothing combines the two quite like the Amazon Echo. This incredible device connects to Alexa, who can play music, control smart lights, check weather and traffic, make phone calls, answer questions, and much more. With the Echo, millennials can continue to practice their "hands-free" lifestyle like never before.
Closet Organizers
With an abundance of products out there today, millennials lean toward organization to help keep their spaces clean and refined. Closet organizers keep everything in plain sight, so that no time is wasted rummaging around for what is needed. Millennials love these sleek pieces for maintaining order!
NutriBullet
It's never been easier to eat healthy — and enjoy it. NutriBullet is a food system that easily extracts nutrients from your favorite fruits, vegetables, seeds, and more, so you can enjoy a drinkable meal that tastes great and even reports nutrition facts! Because wellness is all the rage, NutriBullet makes the cut.
Nice Candles
Candles are timeless, of course, but millennials are now turning this simple piece of home decor into a staple with trendy, clean-smelling scents. Candle brands are booming and offering stylish, contemporary candles that truly refresh a home. From scents like amber, ivy, fig, leather, floral, and even champagne, millennials can fill their homes with the aura of their desire.
Crock-Pot
Because millennials are oftentimes on-the-go and busy, making meals as easily as possible has increased in popularity. Crock-Pots allow working millennials to leave their homes and return to a prepared dinner, as well as prep meals for the rest of the week. Whether its a meat dish, dip, or soup, Crock-Pots are easy and reliable — two things that millennials certainly value.
Spiralizer
Just like the NutriBullet, a Spiralizer quickly turns vegetables like squash to zucchini into spiralized "pasta" that looks and provides a similar texture to the real thing! This device is easy and fast, and helps millennials pack in the nutrients that they prioritize today.
Yoga Mat
Let's face it, millennials are stressed. That's why this generation turns to yoga, which has since become a highly popular practice, to remain relaxed, calm, and present. You certainly won't be surprised to see a yoga mat, along with other exercise-related equipment, in a millennial's home. With the rise of trendy, group-fitness practices like SoulCycle, this generation is loving exercise like never before!
Keurig/Nespresso
Coffee may be a constant across all generations, but quick, at-home coffee is a modern craze. Machines like a Keurig and Nespresso allow millennials to quickly whip up their favorite caffeinated beverages (in a sleek and contemporary way). Millennials give a new meaning to "wake up and smell the coffee!"
From gorgeous move-in ready homes to luxurious floor plans to choose from, millennials will certainly find a dream home in a Skogman community. For more information on our homes and communities, please visit our website, or give us a call at 319-363-8285. We can't wait to partner with you on this incredible new home journey!
---
Tags:
Blog
|
Tips & Trends
---
By Skogman Homes