5 New Construction Myths….Debunked!
Posted:
October, 24, 2019 |
Categories:
Blog
|
New vs. Used
|
Available Homes
|
Tips & Trends
|
News
There is so much information out there about how to buy or build a house but with helpful information comes a bunch of myths and misinformation. We put together a list of the most popular myths we hear and debunked them to set the record straight when it comes to building your dream home.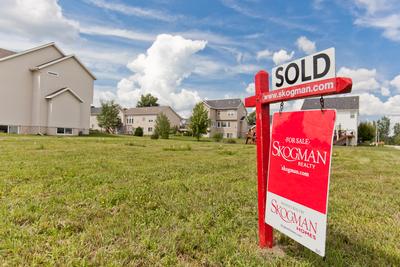 Myth 1: New construction always costs more than resale homes
Sure, new construction homes can cost more than other homes on the market but when comparing the two you should also consider the cost to own & operate that home. A newly built home, either custom or move-in-ready, comes with a warranty, all new appliances and mechanicals, and is already customized to your design taste. When you purchase an existing home, you typically spend money on updates and maintenance of older features, which can really add up over time. Also, in Iowa the taxes don't start for about 12 – 18 months on new construction homes so you can benefit from that savings as well. Lastly, since construction practices and energy efficiency standards have improved immensely, most new construction homeowners save about $1,600 per year on utilities. So when you factor in all those items, new construction isn't always the most costly route!
Myth 2: New construction homes take too long to build
Yes, building can be delayed due to weather, plan and selection changes, and other factors but if you have a builder that has a streamlined process and reliable subcontractors those items are built into their contingency plan. Depending on the builder and home size, most new construction homes take about 120 days or 4 months to build, so really, that isn't too long to wait for your dream home. Another great option if you really don't have the time to wait is a move-in-ready "spec home". Most builders, including Skogman Homes, offer homes that are ready to buy at any time.
Myth 3: Financing a new construction home is complicated
Financing your new construction home doesn't have to be any different from buying an existing home. With that being said, there are some things to consider when financing your new construction home. One option, you could take out a construction loan, which means you start paying on that loan during the build process. The other, more convenient option, is that your builder could carry those costs and your financing starts when your new home is done and you take possession. At Skogman Homes, we offer the latter and allow our buyers to close on the home when it is fully completed like any other house. That typically allows for less stress on the buyers side and an easier process in general.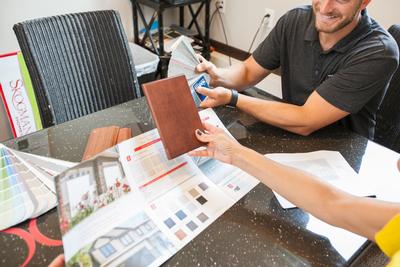 Myth 4: New construction homes designs are cookie cutter
Not all new construction homes and communities are created equal, some can be pretty cookie cutter, but many are not. There are a bunch of different ways that a home's exterior and interior design can be customized so it's different from other homes on the block. With an in house draftsperson and tons of options for finishes, we strive to offer many ways that our buyers can customize their homes without breaking the bank.
Myth 5: The only good time to start building is in the spring/summer
Sure, winter can be brutal in Iowa and we do have times of the year where putting foundations in the ground can be limited but it isn't impossible. With that being said, there are a lot of benefits to starting your new construction home in the fall and having it built during the winter. Once the foundation is in the ground and the roof is on the house, there is typically no reason for the weather to slow down construction. Winter also tends to have much dryer air which helps create less humid conditions in the home when construction is over. Also, subcontractors are typically slower and looking for more work during the winter months so they can have more time and resources to devote to building your house. Lastly, building during winter means you move in during the spring or early summer and you can enjoy the beautiful weather in your brand new home!
---
Tags:
Blog
|
New vs. Used
|
Available Homes
|
Tips & Trends
|
News
---
By Skogman Homes