Your Guide to Choosing a Cedar Valley Home Builder
Posted:
January, 30, 2018 |
Categories:
Blog
|
Skogman Homes CV
|
Housing Market
Do your homework. Learn what you can about any builders you are considering. Then, meet with at least three of them in person. Pay attention to how their office operates. Are things organized and professional? When you discuss what you are looking for, take note of whether they are listening to you. At Skogman Homes, we appreciate that building a home is likely the largest purchase you'll ever make, so we try to provide you with as much information as possible. Whether you choose us or not, we want you to be an educated consumer.

Reputation matters. No matter how beautiful or trendy a builder's homes / offices / marketing materials are, what really matters is their reputation. Ask around. Are they trustworthy? Are they reliable? Do they stand by their homes? As an example, Skogman Homes has five generations of experience in homebuilding. We are a local company with roots in the community. And we have good relationships with dozens of local suppliers and contractors, most over 15 years.

Location is key. Before you fall in love with a home or neighborhood, make sure it's in a location that works for your lifestyle. How much driving do you want to do? How far do you want to live from your job or your kid's school? Skogman communities are built near good schools, major roads, shopping complexes and job centers.

Seeing is believing. Tour each builder's model homes. Look closely at the quality of construction and craftsmanship. Find out if they employ local contractors and suppliers. At Skogman Homes, we are committed to building the best homes possible, using the most-skilled craftsmen and the best quality products available. We stand by the integrity of our homes and team members.

Price doesn't equal value. For some builders, the price tag on a home doesn't reflect the value of what's in the home. Know what you're really paying for in the end. Is your price guaranteed? We work hard at Skogman Homes to give you precise pricing throughout the process so you know exactly what you're getting before committing to the features.

Reality check. Building a new home can be stressful. A good builder will try to alleviate your stress as much as possible. Skogman Homes understands what's important, and our trained and knowledgeable team is available to help with everything from choosing a homesite to selling your current home. Our proven process includes an on-site selection center with a design expert, scheduled walk-throughs at the home during and after construction, a Guaranteed Trade-in program to help sell your home, or even a place to live free while you wait for your home to be finished if you sell your home early.
No matter what home builder you choose, make sure you are comfortable with them and their processes. Trust your instincts. If something doesn't feel right, speak up. It is your home, after all!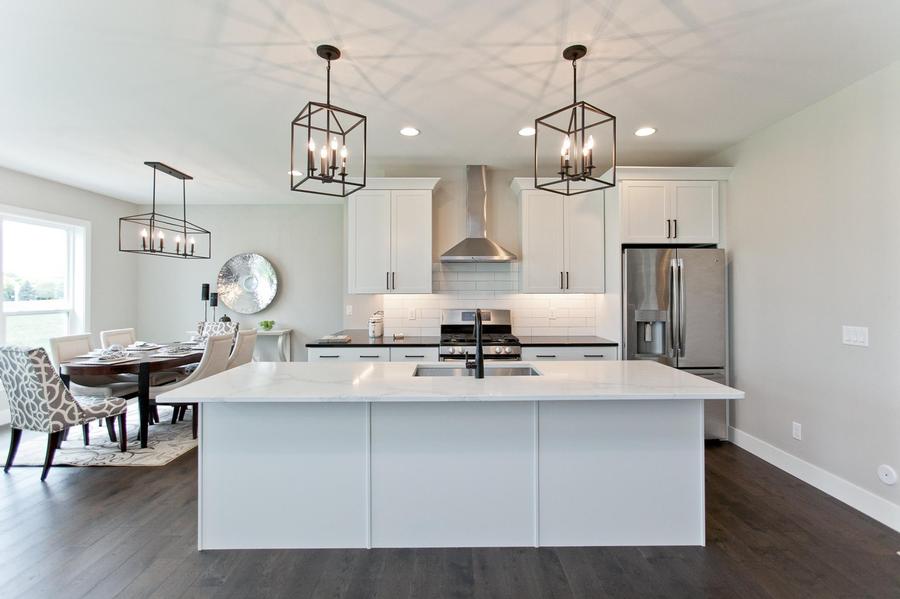 ---
Tags:
Blog
|
Skogman Homes CV
|
Housing Market
---
By Skogman Homes