Skogman Homes' Cedar Valley Division Wins 2018 Avid Award for Extraordinary Customer Experience
Posted:
October, 1, 2018 |
Categories:
Blog
|
News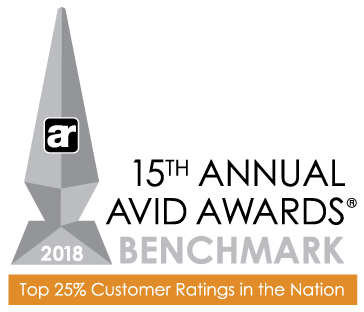 At Skogman Homes Cedar Valley, we believe that the home building experience should be just as easy as opening the door to your brand new home for the first time. Since starting the Cedar Valley division 15 years ago, our team has been putting families first and building houses that buyers truly call home. We're proud to announce that we've won a 2018 Avid Award!
Given to those that rank in the top 25% of North American home builders, this award reflects our dedication to the entire customer experience from start to finish. Because we always incorporate family values and exceptional service into our work, we're able to build the highest-quality homes while providing an easy and stress-free process to our homeowners.
We're always proud to be recognized for our hard work, but most importantly, we're proud of our ability to satisfy our wonderful buyers. The people that we work with are what make work so much fun each and every day. This award is a reminder to us that we have the greatest clients in the world!
If you're looking for a living space that reflects you and your lifestyle, and exemplifies the real meaning of there's no place like home, Skogman Homes would love to partner with you. This journey is one of the greatest you'll ever take, and we want to make sure it's as memorable as it should be.

For more information on our Cedar Valley communities and homes, please visit our webpage, or give us a call at 319-277-7862. We can't wait to get started!
---
Tags:
Blog
|
News
---
By Skogman Homes