Making Sense of Building
Posted:
April, 11, 2019 |
Categories:
Blog
|
Available Homes
|
Housing Market
Thinking about building a custom or semi-custom home and wondering where to start? Many people get nervous at the thought of building but with a great process and helpful team, building your home doesn't have to be scary.
Some common fears about building a new home are budget, timeline, and where to start. Let's go over these items and ease those worries.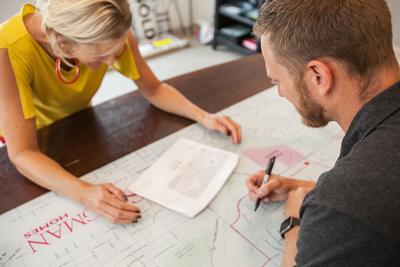 Budget
When planning to build a home, the first step is to get pre-approved by a lender. That way you know your max budget, rate, and most importantly what your monthly payments would be. That way as you are going through the process you have already planned for the costs and can make decisions accordingly.
Now as you go through the building process, your home's price will often change, sometimes it goes up, other times it goes down based on the finishes and options you choose. It is very important that you work with a builder that can estimate the costs of major items up front. That way you have an accurate baseline before the construction starts. Also, make sure your builder has a system for approving an upgrade or option; you don't want to be surprised by the price of something after it has been installed!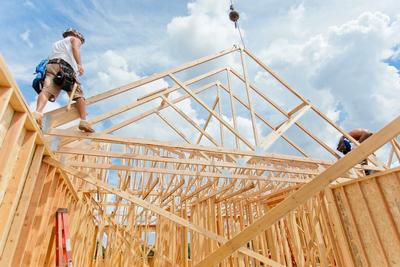 Timeline
Every builder has a different construction timeline but typically it takes about 6 months to build a new home. That timeline can be affected by weather, plan changes, or scheduling. When deciding on a builder it is important to ask what factors can change completion dates. For example, if a builder were to not have a set crew of subcontractors, that could delay your construction. Sometimes it feels like building a home will take too long, but it is so worth the wait when you move in to your perfectly customized new home.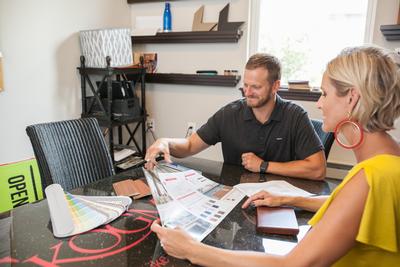 Where to Start
So you are thinking you want to build, now what? The ideal place to start when looking for a builder is to visit a model home. That offers you a chance to actually see an example of the builder's product and workmanship. Make sure to ask the New Homes Representative about the builder warranty, energy efficiency, process, financing, locations, and timeline. At Skogman Homes that is when we set up a pricing meeting to narrow down your preferred layout and location and provide a complete price breakdown.
Skogman Homes is proud to have 6 model locations located throughout Cedar Rapids, Marion, and Mount Vernon to make your building experience that much better. Stop by any of our model homes Monday & Thursday 11 – 6 pm and Friday – Sunday 1 – 5 pm to learn more.
---
Tags:
Blog
|
Available Homes
|
Housing Market
---
By Skogman Homes