5 Design Trends To Get Inspired By From The Fall Parade of Homes
Posted:
October, 5, 2018 |
Categories:
Available Homes
|
Tips & Trends
|
Events
Changing seasons means changing styles. While your fashion trends evolve and change, so should the design themes in your home! While on our tour of the Fall Parade of Homes, we were left so inspired by the many gorgeous homes we stepped foot in (while wearing our booties, of course).
While each home had it's own unique layout, craftsmanship and style, there were a few key trends we began to notice throughout the tour. Which ones speak to you?
*Per parade etiquette, we refrained from taking photos on our tour. But we found similar images online that are just as inspirational.
1. Mixed Metals
Intentional mixing of metals is all the rage – accomplish this by mixing gold light fixtures with chrome accents or matte black hardware.
image via https://www.instagram.com/p/BdTFx7xl6vu/?taken-by=ninaandcecilia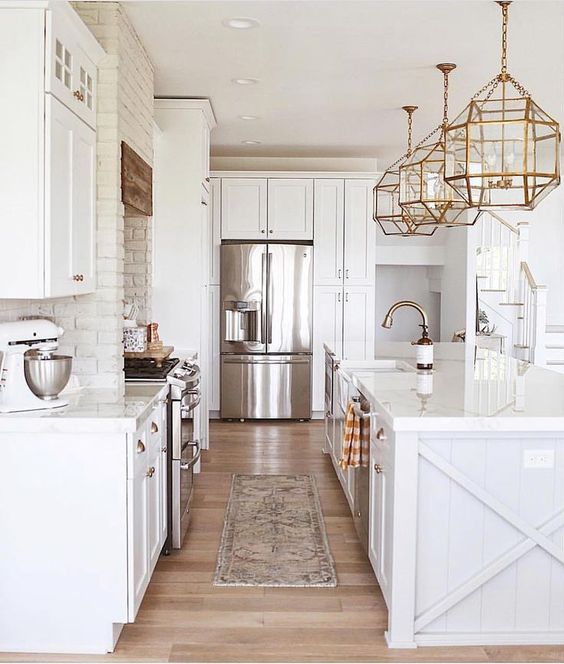 2. Light wood floors
Dark wood floors are still stylish, but lighter, blonder tones are making a serious comeback.
Image via https://www.thelilypadcottage.com/2017/06/blue-slate-entry-way-tile.html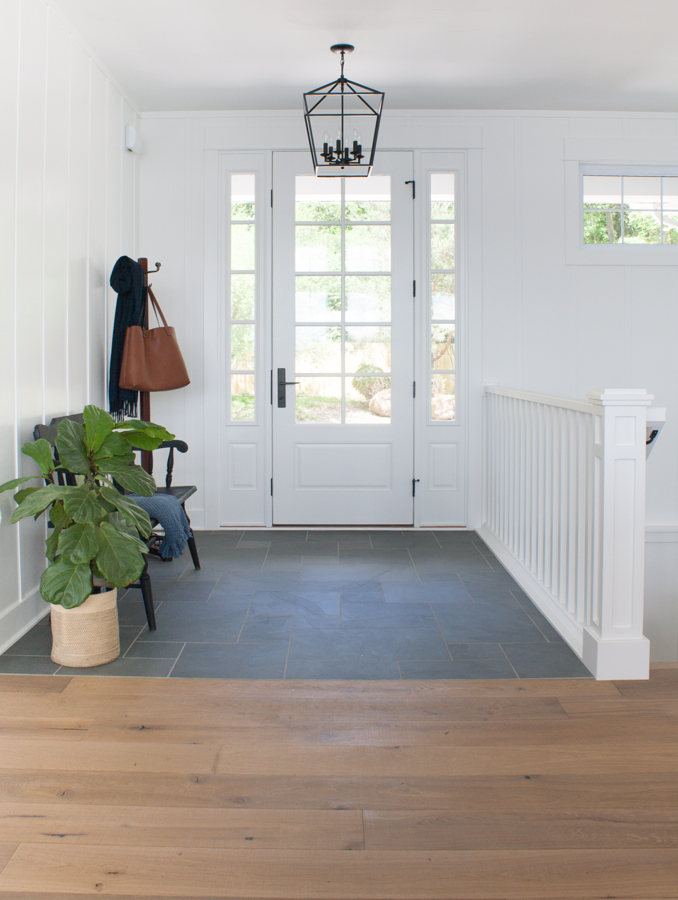 3. Black accents
Black hardware, cabinets, counter tops, doors, windows... the opportunities are endless with this bold yet neutral color option.
image via https://lovecreatecelebrate.com/modern-kitchen/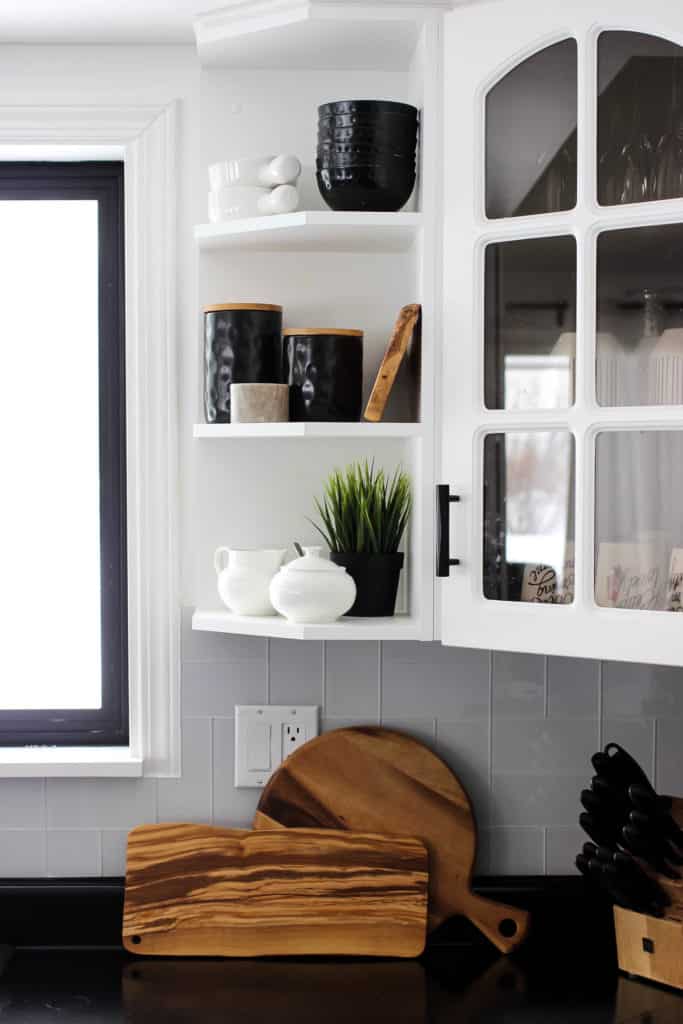 4. Gold lighting
This is not your mom's old brass. Gold light fixtures, especially in mid century modern designs, could be found in some of the coolest parade homes.
Image via https://www.designmom.com/living-kids-becky-kimball/?utm_content=bufferbf2f7&utm_medium=social&utm_source=pinterest.com&utm_campaign=buffer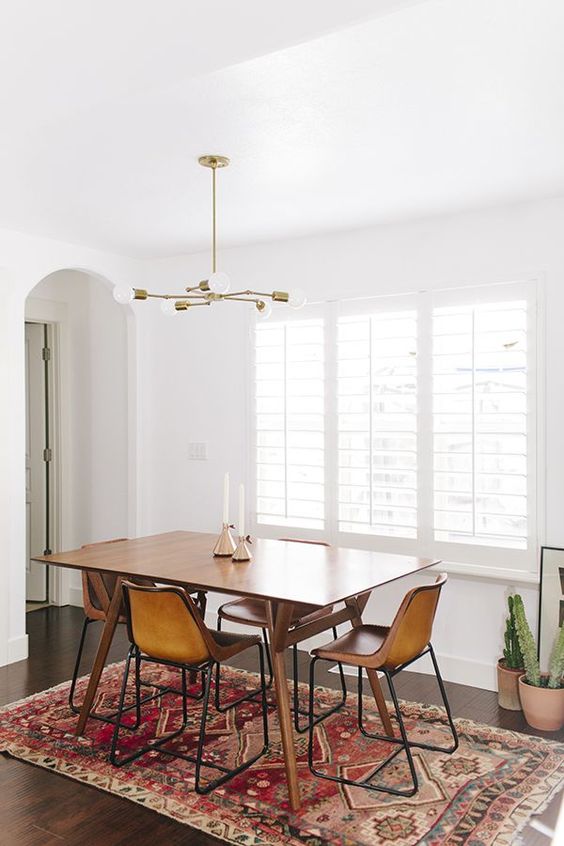 5. Vaulted Ceilings
Vaulted ceilings make a serious statement by making a room feel much more grand and spacious. We especially love them in master bedrooms like the one above.
Image via https://onekindesign.com/2016/09/19/mid-century-modern-house-newport-beach/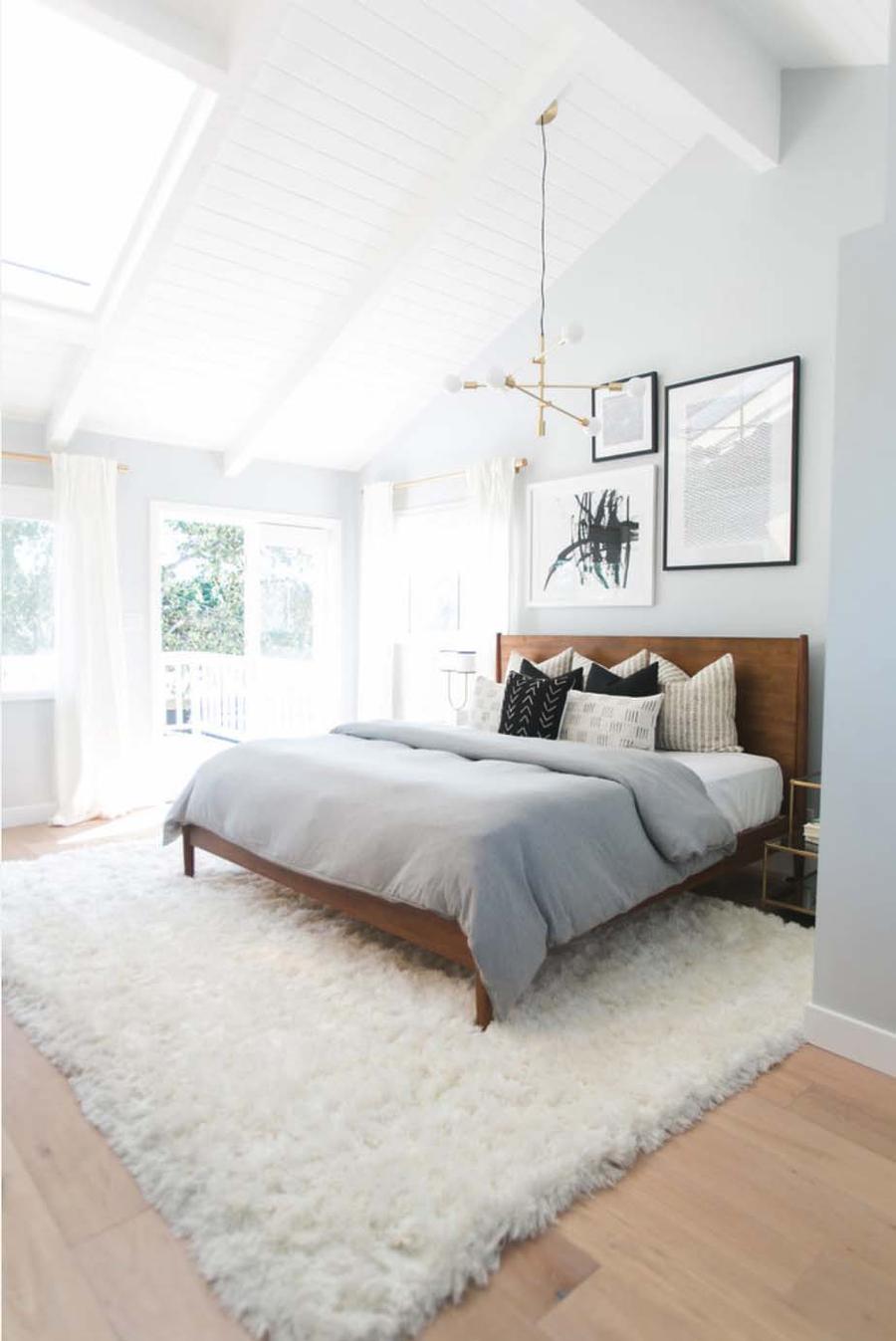 We've seen many of our happy homeowners choose these design options when customizing their Skogman Home. If this season of change is leaving you longing for a change of scenery, stop by one of our models and see what Skogman can build for you!
---
Tags:
Available Homes
|
Tips & Trends
|
Events
---
By Skogman Homes