10 Things People Love About New Construction
Posted:
July, 8, 2018 |
Categories:
Blog
|
New vs. Used
|
Housing Market
|
Tips & Trends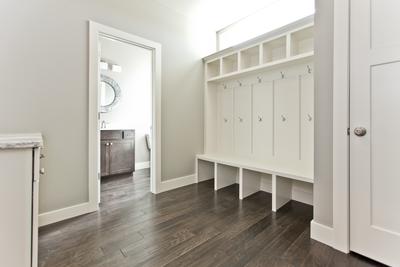 Dropzones
With the coolest name in new home trends, dropzones have to be at the top of our list. Imagine that your kids know exactly where to drop their backpacks and shoes every time they come home. Now that's efficiency right there!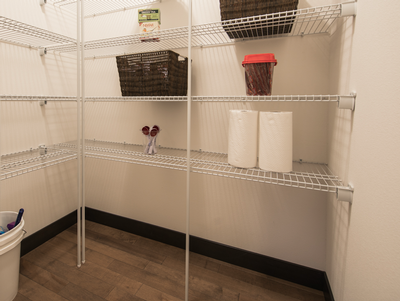 Walk-in Pantry
When it comes to your new kitchen, it's all about the food, of course… A large and spacious walk-in pantry gives you and your kids easy, 24/7 access to all of the good stuff. As a bonus, it keeps everything organized, clean, and right where you want it!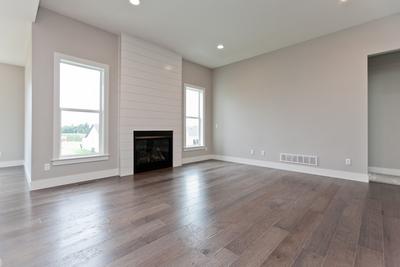 Endless Outlets
If you've ever spent what seems like hours looking for an outlet to plug something in, we don't blame you. We're pretty sure that outlets love to hide from us… But with new construction, you have an abundance of outlets, so gone are the days of searching on your hands and knees!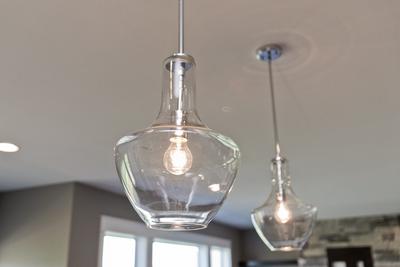 Energy Efficiency
A new home that uses energy wisely not only keeps you and your family comfortable every month of the year, it keeps your utility bill low. This means you'll never waste a cent while staying as cozy as can be. Both your kids and your wallet will thank you!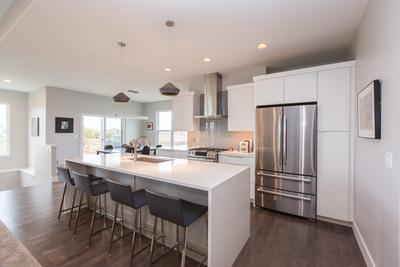 Large Kitchen Islands
Family dinners, delicious food, summertime lunches, dinner parties… the kitchen is the room where the real magic happens. In a new Skogman home, you'll have a large kitchen island where you can unleash your inner Top Chef, share a cocktail with friends, and whatever else your imagination feels!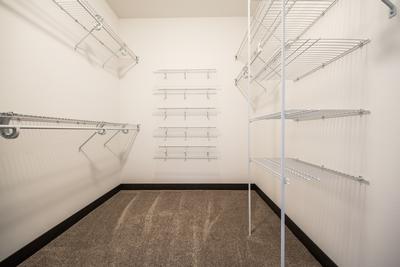 Large Closets for Storage
Let's face it, we all have a hard time getting rid of clothes and shoes. (But that's only because we love it all!) With new home construction, you won't ever have to let go of any of your favorite items because you'll have the spacious storage in your closet to keep your gems safe and sound.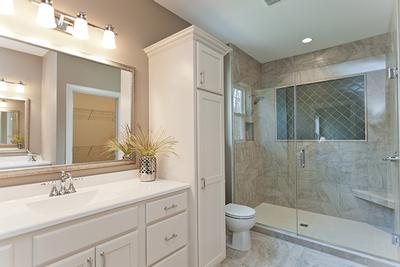 Walk-in Showers
When it comes to a bathroom, leisure and luxury is a must. When you come home at the end of a long day, you deserve to walk right into a gorgeous shower and unwind. Guess what: in a new Skogman home, this will be your reality every day...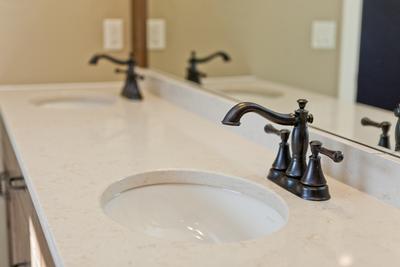 Double Sinks in Bathrooms
Speaking of bathrooms, don't forget about the sinks! Double sinks not only look awesome (and pretty royal), but they let you have your own space and keep all of your things as organized as can be. Who can say no to a sleek and clean bathroom?!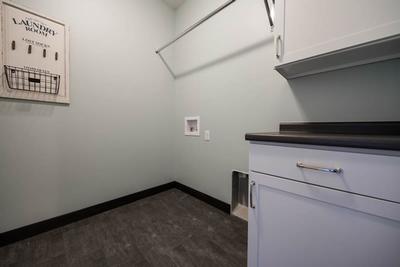 Convenient Laundry Rooms
A Skogman home offers a functional and convenient laundry area where you have easy access without having to trudge to the basement or deal with noise while the kids are sleeping!
Custom Coffee and Wine Bars
PB and J, cookies and cream, coffee and wine… As the two most fun and delicious beverages, you know you want a custom coffee and wine bar. Enjoy your favorite cup of java while you relax in the morning and pour a refreshing glass of wine in the afternoons in the sleekest spot in the home!

The best part about this list? This is only the first 10 things to love about new home construction. Trust us, you won't want to miss the rest… Contact us today at 319-363-8285 to learn more about how a new Skogman home can enhance your life each and every day!
---
Tags:
Blog
|
New vs. Used
|
Housing Market
|
Tips & Trends
---
By Skogman Homes